Remanufactured laser printer cartridges
---
Armor Industries has been producing remanufactured laser printer cartridges since 1991.

Drawing on its expertise, Armor Industries adheres to stringent cartridge design specifications. All components are individually tested and re-tested after assembly to ensure guaranteed quality in terms of machine compatibility. Quality is checked at each stage of the manufacturing process.
ARMOR is able to meet the growing demands of the market in Morocco, France and Europe.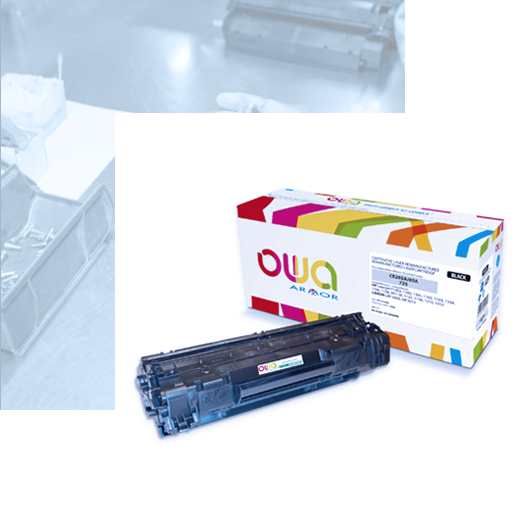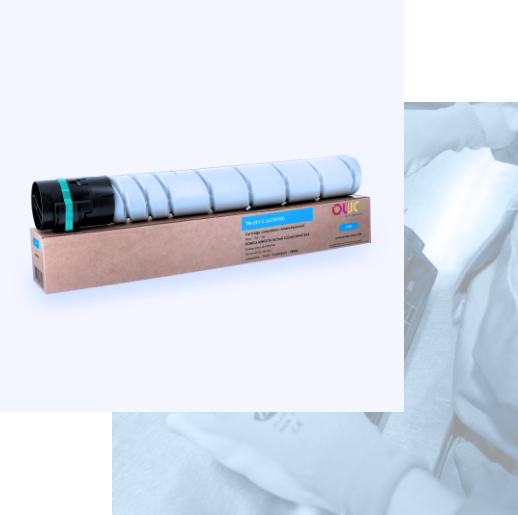 Remanufactured copier cartridges
---
OWA cartridges are a unique solution that combines environmental and economic performance. Choosing them also means:
An optimised cost per page compared with original brands, guaranteeing savings of over 30%
Print quality that is guaranteed and certified in line with international standards
Complete traceability, from production to the recovery of your used cartridges
Up to 150% additional print capacity
A saving of approximately 35%
N tonnes of CO2 saved per year
6 reasons to choose an Armor Industries cartridge
---
SUSTAINABLE DEVELOPMENT
Contributes to the image of a responsible company (CSR and sustainable development) Armor contributes to corporate citizenship
SAVINGS
Buy for less and enjoy a higher printing capacity
THE CIRCULAR ECONOMY
Recycled and remanufactured: my cartridge supports the circular economy
MADE IN MOROCCO
Manufactured but also designed, assessed and optimised in Morocco
PERFORMANCES
Optimised quality and printing capacity: confidence in a reliable product
ENVIRONMENT
Recycled plastics, reused metals: nothing is wasted, everything is transformed
Impact and fax paper
---
Leader in thermal transfer technology, Armor has acquired expertise in impact technology which guarantees high quality and rapid writing.
Our production unit has the cutting machines required for a range of the most competitive direct thermal faxes on the market.